Trousers & Denim FLASH SALE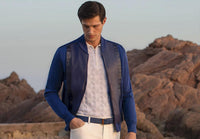 The Jacket, an iconic piece of clothing
Since it was founded in 1965, ZILLI has been making luxury leather jackets, going against the tide of creation at the time.
A true symbol of the skill of our craftsmen, the ZILLI jacket is evidence of the home-grown expertise developed in our Lyon "ateliers". With names such as Fox, Irony and Dragon, some of the jackets have become legendary, transcending time with a success that has never waned. Calfskin suede, glazed lambskin, deer, python… only the finest skins are selected by the House of ZILLI. Having launched the peccary jacket back in 1973, ZILLI boldly introduced the crocodile skin jacket in 1982, which has since become a must-have item in luxury menswear.
Expertise
Expertise at ZILLI goes hand-in-hand with advanced techniques and artistic skills and crafts. The heart of our business is working with fur and leather.
ZILLI works with ultra-fine calfskin suede and glazed lambskin, but also with exotic animal skins such as peccary, python, crocodile, ostrich and kangaroo, all requiring specific expertise. Jackets are made entirely by hand and decorative stitching and finishing touches are also completed by hand. In our "atelier" in Lyon, our craftsmen are continually developing new techniques. When carefully worked and softened, crocodile leathers drape almost as beautifully as fabrics. Chinchilla cashmere combines a glossy finish with a unique feeling of softness.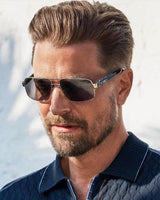 Location
Our store
Kursfürstendamm 50 
10707 Berlin Germany
Phone: +49 (0) 30 887 10 190
WhatsApp: +49 172 931 91 71
Email: zilli.berlin@gmail.com
Mon - Wed, 11.00 - 18.00
Thur/Fri, 11.00 - 19.00
Sat, 11.00 - 18.00